Piano Teaching
and My Experience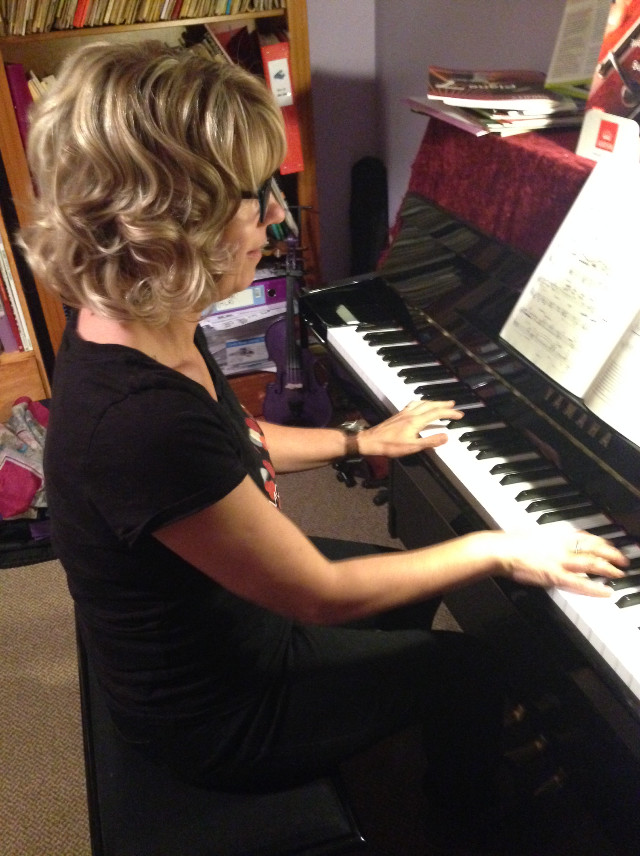 Following a major career change in my life from law to music, I have now been teaching piano for four years.
My past and present pupils range from school children of age 5 upwards to adults of retirement age. I enjoy the challenge that each pupil presents; some of them have intentions of working towards exams as their goals, others just want to play for pleasure and social entertainment.
I have found working with each different individual very stimulating and enjoyable. I adopt a very relaxed approach to teaching and try to make the lessons fun, but always make sure the pupil feels encouraged by their progress. I endlessly promote the importance of regular practice, as a teacher it would be a sin not to, and most of my pupils practice well and fit it in to their lifestyles and school work.
I can hold lessons both at the pupils homes or at my house dependent on pupils requirements.
Exams
A lot of my pupils regularly take piano exams, for which I prepare them. I currently enter pupils for exams with the Associated Board of the Royal Schools of Music, Trinity Guildhall or the Victoria College of Music. I have a good pass rate with each board.
Everyone learns at different paces and has different strengths. As a teacher I feel it is important to discover the pupil's strengths and weaknesses before embarking on exam preparation, and allowing enough time for the pupil to be ready and fully prepared in time for the exam. It is often necessary to change a teaching method to suit each individual pupil and age group in order to produce the same successful result.
European Piano Teachers Association (UK) Ltd.
I am a full member of the EPTA, which provides me with professional and legal advice and support, together with further training opportunities and Public Liability Insurance.